Submission to the Parliamentary Foreign Affairs, Defence and Trade Committee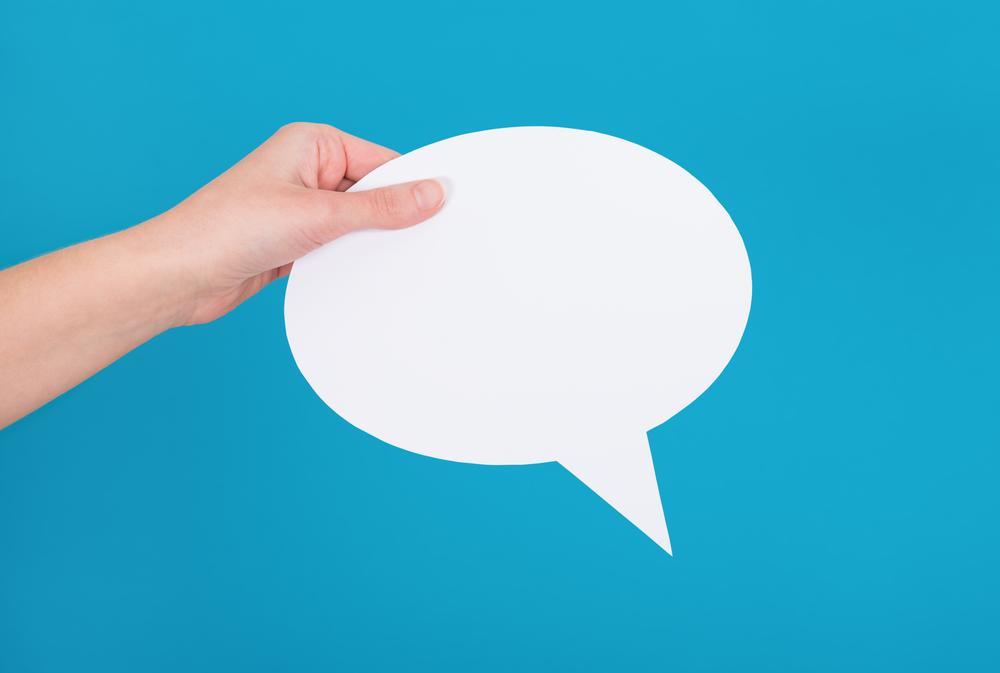 International Treaty Examination of the Protocol to Upgrade the Free Trade Agreement between New Zealand and the People's Republic of China
March 2021
Introduction and Summary
This submission is made on behalf of the New Zealand International Business Forum (NZIBF) whose members are listed at Annex A[1]. NZIBF is a forum of senior business leaders working together to promote New Zealand's engagement in the global economy.
The NZIBF supports the Protocol to upgrade the Free Trade Agreement (FTA) between New Zealand and China. This will advance the trade relationship with New Zealand's number one trading partner and keep up with evolving trade policies and commercial practices that have emerged since the original bilateral FTA with China was signed in 2008.
About NZIBF
NZIBF provides a voice to articulate the needs and priorities of New Zealand's international business community, and in particular the importance of open markets, to the New Zealand Government and public stakeholders. The NZIBF Board brings together leaders from amongst New Zealand's largest internationally oriented companies and peak business organisations representing many exporters of all sizes. (A list of Board Members is in Annex A.)
Incorporated in May 2007, NZIBF works with companies, business organisations and government agencies to implement projects in the international trade and economic sphere, including working to develop New Zealand's key international business relationships and conducting activities to promote New Zealand's competitiveness. NZIBF receives no direct government funding for its operating budget but from time to time receives funding for jointly funded projects. Funding in respect to the policy advice and support which NZIBF provides to the New Zealand members of the APEC Business Advisory Council (ABAC) is provided by both NZIBF and the Ministry of Foreign Affairs and Trade (MFAT).
NZIBF Supports the China-NZ FTA Upgrade Protocol
NZIBF welcomed the signing of the upgraded China-New Zealand FTA on 26 January 2021. As we noted at that time, the bilateral FTA with China was a ground-breaking agreement when it was signed in April 2008. It gave New Zealand a first mover advantage in the Chinese market and trade has expanded dramatically as a result, to the point that China is now our largest trading partner. Two-way trade with China now exceeds $32 billion and the volume and value of New Zealand exports to China continue to rise, including dairy, meat, seafood, wood and horticultural products.
However, since 2008 China has implemented a number of FTAs with New Zealand's competitors and global e-commerce has expanded dramatically. This Upgrade brings the New Zealand FTA up to date, adds some new market access for services as well as wood and paper products, and adds some important new chapters on e-commerce, trade and the environment, government procurement and competition policy. China is also granted investment conditions similar to CPTPP partners.
This FTA Upgrade is an important development in New Zealand trade policy as it shows, like the RCEP, that trade liberalisation is still possible even in the midst of a global pandemic. It also shows that New Zealand and China can pursue a mutually beneficial and respectful relationship knowing at times we do not agree on all matters.
Trade Benefits for New Zealand
We welcome MFAT's advice that the upgraded FTA will improve bilateral trade by lowering compliance costs; reducing time for exporters waiting for goods to clear customs; enhancing transparency and predictability around China's processes; expanding services market access and establishing a modern set of trade rules and new trade commitments.
We are pleased that the original bilateral FTA remain in place unless amended by the Upgrade, including New Zealand's Treaty of Waitangi commitments and the right for either side to regulate for legitimate public policy reasons.
We expect New Zealand exporters will benefit from a range of changes to improve how bilateral trade is conducted such as:

improved rules of origin and operational procedures such as the choice to continue to use third party certifiers of origin or self-declaration of origin by "approved exporters"; agreement that minor documentation errors will not prevent FTA preferential tariffs from being applied; simpler processes for handling trans-shipment of products and processes for bilateral dialogue about any problems.

Improved customs procedures and trade facilitation to reduce red tape and increase transparency, including picking up on elements of the recently concluded Regional Comprehensive Economic Partnership (RCEP) agreement such as the expedited 6-hour customs clearance for perishable products such as seafood, horticultural and red meat sector products.

Improved rules on technical barriers to trade such as markings and labelling.

The goods market access provisions are modest reflecting the high quality of the original bilateral FTA, which substantially liberalised trade in goods and provided tariff-free access for a range of products of significant commercial interest to New Zealand. It is however very welcome that China will eliminate tariffs, over 10 years, on 12 additional lines of wood and paper products. While we would have liked to see China accelerate the pace of liberalisation on New Zealand's dairy market access, we note that existing conditions for dairy products have been maintained, meaning that tariffs will be eliminated in two years for most types of dairy products, and four years for milk powder. However, there are more extensive market access improvements for services including:

The expansion of existing commitments on real estate services, translation and interpretation, other education services and advertising services amongst others.

Expansion of MFN access in the original FTA to new services such as private education and architectural services, meaning that if either party makes any commitments to future trading partners in these specific sectors, the other will automatically benefit from this enhanced treatment as well. This will ensure that the competitiveness of those New Zealand services exports are not eroded through future trade liberalisation.

We are pleased both sides have agreed they will start working towards a negative list approach to services liberalisation within two years of the Upgrade entering into force. We expect this will result in additional liberalisation of the services sector over time and make it easier for services exporters to identify whether their sector is covered by liberalisation commitments within the FTA.

We welcome the four new chapters: on e-commerce, competition policy, government procurement and on trade and the environment.

The new e-commerce chapter recognises that digital trade has emerged as an important element of the bilateral trade relationship since the FTA was first signed. It includes a number of positive elements, such as a recommitment to the current practice of not imposing customs duties on electronic transmissions, and cooperation on initiatives to promote e-commerce between the Parties and facilitate the use of e-commerce by small and medium sized enterprises (such as promotion of paperless trading, use of digital certificates and e-signatures, and ensuring that domestic regulatory frameworks support industry-led development of electronic commerce).

The new Competition Policy Chapter, which incorporates the principles of transparency, non-discrimination, and procedural fairness in competition law enforcement, requires the Parties to maintain consumer protection laws and provide a right of redress for goods or services of unacceptable quality, not fit for purpose, or do not match their description.

The new Government Procurement chapter promotes more open, fair, competitive and transparent procurement; with commitments to have laws and policies in place to conduct procurement with integrity and to prevent corruption. China has agreed to enter into market access negotiations with New Zealand once China completes its accession to the WTO Agreement on Government Procurement, or if it were to negotiate market access on government procurement with another country. That could be very beneficial for New Zealand were China to open its government procurement market in the future.

The new chapter on Environment and Trade (which complements the existing bilateral Environment Cooperation Agreement), includes commitments to ensure that trade and environment policies are mutually supportive. It also encourages bilateral cooperation on multilateral environment agreements (MEAs); provides for bilateral cooperation on trade-related environmental issues; and establishes a new Committee on Environment and Trade matters to facilitate dialogue and promote effective implementation of this Chapter. Reportedly this chapter is the most advanced and ambitious in terms of China's environmental commitments in existing FTAs.

The Upgrade incorporates a new provision on agricultural cooperation into the existing FTA's Cooperation chapter, in recognition of the value of agricultural cooperation as part of the bilateral relationship
Benefits for investment
On Chinese investment into New Zealand, the same monetary screening thresholds that apply under the Comprehensive and Progressive Trans-Pacific Partnership (CPTPP) will be applied to Chinese investments into New Zealand as per the MFN obligations in the original NZ-China FTA. Chinese government investments into New Zealand will be screened at $100 million and Chinese non-government investments will be screened at $200 million. This is an appropriate development given New Zealand's continuing need for foreign investment in some sectors and China's status as a major investment partner.
Benefits for China
We are pleased that China will benefit from new services commitments by New Zealand to expand China's access in environmental services, airport operation services, specialty air services, ground handling services, and sound recording services amongst others. New Zealand will also improve the Movement of Natural Persons, for example by reallocating numbers within its five categories for holders of "iconic Chinese occupations" including in respect of Mandarin teaching.
Conclusion
The FTA Upgrade is good news for New Zealand: it brings a range of additional benefits at a time of difficulty for exporters and should be supported by this Parliament.
Recommendations to the Committee
NZIBF recommends that the Committee:
note NZIBF's support for passage of the Protocol to upgrade the NZ-China FTA,
note NZIBF's willingness to make an oral submission before the Select Committee.
---
[1] The views in this submission are those of NZIBF as a whole. Individual members may make their own independent submissions on specific issues.
REGISTER WITH TRADE WORKS
Register to stay up to date with latest news, as well as saving and discussing articles you're interested in.
ABAC NEW ZEALAND  REMARKS TO ABAC-MINISTERS RESPONSIBLE FOR TRADE DIALOGUE 21 MAY 2022 RACHEL TAULELEI ABAC NZ Chair, Ministers The Free Trade Area of the Asia Pacific (FTAAP) remains the preeminent economic priority for the Asia-Pacific business community. It...