All you ever wanted to know about APEC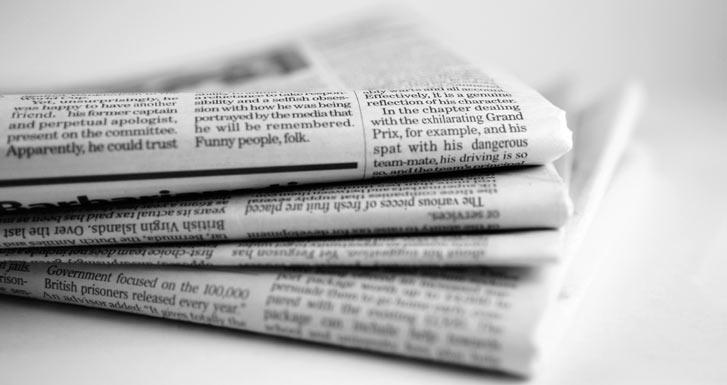 Summer intern Kaitlin Outtrim has produced this useful backgrounder on APEC and ABAC. Find out all you ever wanted to know!
Aotearoa New Zealand has a busy calendar in 2021. Not only are we the hosts of the America's Cup – we are also hosting APEC! But what is APEC, exactly? How is this important for New Zealand and what is its significance for business? Read on to find out.
What is APEC?
APEC stands for Asia Pacific Economic Cooperation, a multilateral economic forum of 21 economies that facilitates open dialogue on trade and economic policy in the Asia Pacific region.
Overall, APEC's goal is to promote prosperity in the Asia Pacific via growth and trade that is balanced, sustainable, innovative, and secure. It acts to reduce tariff and non-tariff barriers: allowing for faster customs, better business environments, and the streamlining of regulations and standards. This supports the vision of unimpeded economic growth in the Asia Pacific region.
Goals in recent years have begun to align more closely with sustainability and digital connectivity to ensure economic wellbeing. This is especially relevant in light of the ongoing COVID-19 pandemic.
Member Economies
APEC was founded in 1989 with an initial 12 members: New Zealand features as a founding member.
Since 1998, the 21 economies that make up APEC are: Australia, Brunei Darussalam, Canada, Chile, China, Hong Kong China, Indonesia, Japan, Korea, Malaysia, Mexico, New Zealand, Papua New Guinea, Peru, Philippines, Russian Federation, Singapore, Chinese Taipei, Thailand, United States, and Vietnam.
How does APEC function?
Every year, a different APEC economy is given the task of hosting events and chairing proceedings. This year, it's New Zealand's turn! It is our first year as host since 1999.
Importantly, unlike organisations such as the World Trade Organisation, APEC is non-binding. It is one of the few intergovernmental organisations of its kind that acts to reduce barriers to trade without requiring legal obligations. Members cooperate on a basis of mutual understanding and consensus-building.
The following meetings take place each year to help shape APEC's annual strategic direction:
APEC Economic Leaders Meeting: Leaders of the APEC economies meet once a year (October/November) normally in the host economy. The APEC policy agenda is set via an annual Leaders' Declaration.
APEC Ministerial Meeting: Foreign Ministers and Trade Ministers meet immediately before the Economic Leaders' Meeting to provide recommendations for the final policy agenda.
Sectoral Ministerial Meetings: ministers from APEC economies meet to discuss issues relevant to their sector. These could be related to sectors such as Finance, SMEs, Food Security, or Women, to name a few. These meetings also supply recommendations for the Economic Leaders' Meeting.
Why is APEC important?
As APEC is non-binding, economies engage with one another by choice. The forum serves as an environment where new ideas can be generated and discussed with relatively low stakes. Often, the initiatives first imagined in APEC appear later in "APEC-adjacent" free trade agreements or similar agreements between smaller numbers of APEC economies. For example, the CPTPP can be traced back to initial conversations between New Zealand and Singapore within the APEC setting.
Importantly, APEC allows for each of the 21 economies to have their voices equally heard. This is vital for many of its smaller members.
APEC is significant for New Zealand as we were a founding APEC member in 1989 when we first realised the importance of the Asia Pacific region and the role we can play within it.
APEC's member economies make up 38% of the global population (2.9 billion people), 47% of global trade ($22 trillion US) and 60% of global GDP ($48 trillion US).
18 of our 19 FTAs are with APEC partners, and we have built stronger trading and business relations within Asia Pacific as a result of our APEC engagement. 14 out of New Zealand's top 20 export markets are APEC members, and APEC economies make up 71% of our two-way trade.
Benefits from APEC also occur at the smaller scale. Opportunities enabled through APEC such as the Business Travel Card allow for business to take place with greater ease for citizens of participating APEC economies, such as New Zealand. Business travellers can enter countries without requiring the typical visas, reducing time in immigration at major airports.
What is ABAC?
This is where the voice of business comes in! The APEC Business Advisory Council (ABAC) was established in 1995 in recognition of the role of business in key issues within APEC. It serves as the "private sector arm" of APEC and is the sole non-government entity with official participation in Economic Leaders' Meetings.
How does ABAC function?
Each of the 21 member economies nominates up to 3 members to represent a range of business interests from their respective economy. Each member is appointed by their Economic Leader. Rules of nomination are determined by each economy, and there are no set guidelines.
New Zealand's ABAC members for 2021 are:
Rachel Taulelei, Chief Executive of Kono New Zealand,
Malcolm Johns, Chief Executive of Christchurch International Airport, and
Anna Curzon, Chief Product Officer of Xero
Members are supported by organisations from their host economy that serve as secretariats to provide policy advice and to facilitate communication with local business or with other ABAC members. ABAC New Zealand's secretariat is the New Zealand International Business Forum. Stephen Jacobi, Executive Director of NZIBF, serves as an Alternate Member for ABAC New Zealand.
The chair of ABAC is a member from the current host economy, and therefore changes annually. The Chair is supported by the Chair from the previous year's host and the incoming Chair for the following year. In 2021, these chairs are:
Rachel Taulelei (ABAC New Zealand)
Dato Rohana Mahmood (ABAC Malaysia, 2021 Chair)
Supant Mongkolsuthree (ABAC Thailand, 2022 Chair)
ABAC members normally meet four times per year over the course of several days to develop a work programme through a number of working groups and to prepare their advice to Leaders, Ministers and senior officials. ABAC provides a final report that is submitted to Economic Leaders before their annual meeting. In the course of that meeting ABAC Members sit down with the Leaders for a direct, in-person discussion about the themes and recommendations in their report.
According to Rachel Taulelei, the impact ABAC has on APEC as a whole consists of "subtle yet persistent pressure and influence", and the direct line of communication ABAC has to Economic Leaders is a unique feature.
What's in store for 2021?
It's safe to say that a lot has changed in the Asia Pacific since New Zealand hosted in 1999! In light of the COVID-19 pandemic, it is the first time APEC and ABAC proceedings will be held entirely online. Malaysia had to make the move to online during its year as host in 2020.
New Zealand's mission as ABAC chair in 2021 is to deliver on the theme of "People, Place, and Prosperity: Tāngata, Taiao, me te Taurikura". This theme is further broken down into priorities of five working groups, which set target deliverables that are to be achieved during the year and featured in the report to economic leaders. You can read more about ABAC's 2021 theme and working groups here.
New adjustments for the online facilitation of the ABAC programme has led to the new additions of task forces within the usual framework of working groups. These task forces will streamline online meetings and improve the efficiency of the ABAC 2021 work plan.
At the end of the day ABAC's goal is to provide timely and focused advice to APEC. Whether it does this effectively will determine how well APEC responds to business needs and aspirations and creates a better future for its citizens.
REGISTER WITH TRADE WORKS
Register to stay up to date with latest news, as well as saving and discussing articles you're interested in.
ABAC NEW ZEALAND  REMARKS TO ABAC-MINISTERS RESPONSIBLE FOR TRADE DIALOGUE 21 MAY 2022 RACHEL TAULELEI ABAC NZ Chair, Ministers The Free Trade Area of the Asia Pacific (FTAAP) remains the preeminent economic priority for the Asia-Pacific business community. It...