REPORT TO NEW ZEALAND BUSINESS – APEC Business Advisory Council, April 2019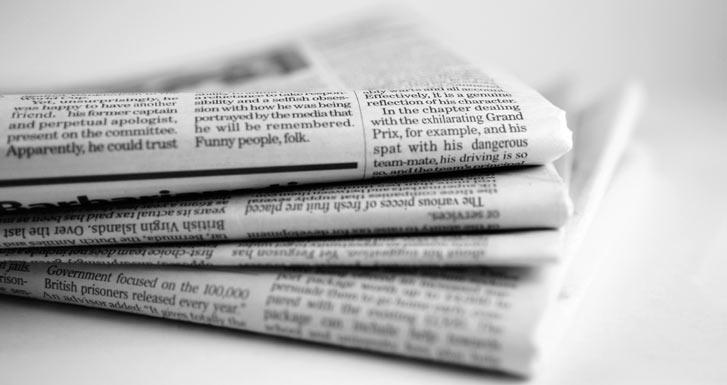 APEC BUSINESS ADVISORY COUNCIL
SECOND MEETING, JAKARTA, 23-26 APRIL 2019
SUMMARY
The second meeting of the APEC Business Advisory Council for this year took place in Jakarta, Indonesia, from 22 to 26 April 2019. ABAC New Zealand members Phil O'Reilly and Tenby Powell attended, with staffer Stephanie Honey in support.
Members finalised their letter to APEC Ministers Responsible for Trade, emphasising the WTO; completing the Bogor Goals and realising the Free Trade Area of the Asia-Pacific and APEC's Vision Post-2020; enhancing the digital economy; and fostering investment and services trade. Discussions during the meeting focused on the importance of sustaining and strengthening the WTO (a workstream led by Phil), culminating in members releasing a strong cross-regional statement of support for the WTO. The digital economy remains a further significant focus, with discussions in both a public-private dialogue on services and digital trade, and in the Digital and Innovation Working Group. In the latter, Tenby gave a presentation on barriers to digital trade affecting small businesses, building on last year's Marshall School report on enabling micro-, small and medium-sized enterprises (MSMEs).
REPORT
ABAC New Zealand's Phil O'Reilly and Tenby Powell took part in ABAC's second meeting for 2019 from 22 to 26 April in Jakarta, Indonesia. Policy advisor Stephanie Honey attended in support. Discussions took place in Plenary sessions and in five themed Working Groups: Regional Economic Integration (Phil O'Reilly serves as co-Chair); Digital and Innovation (Tenby Powell serves as co-chair); Sustainable Development; MSMEs and Entrepreneurship, and Finance and Economics. Key Indonesian political and business leaders were featured in the programme, including keynotes on women's economic empowerment from Sri Mulyani Indrawati, Indonesia's Minister of Finance, and on trade and growth from Mr Darmin Nasution, Coordinating Minister of Economic Affairs. The 2019 SOM Chair, Mr Mathias Francke, and the Chair of the APEC Committee on Trade and Investment, New Zealand's Justin Allen, also briefed members on APEC's work.
The statement issued at the end of the meeting, entitled "Never more important to affirm openness and economic integration, says ABAC Chair", can be found here. It reflects key themes in the ABAC Letter to APEC Ministers Responsible for Trade which members finalised at the meeting, emphasising the WTO; completing the Bogor Goals and realising the Free Trade Area of the Asia-Pacific and APEC's Vision Post-2020; enhancing the digital economy; and fostering investment and services trade.
The global and regional trading system: the WTO, FTAAP and the Vision for APEC
Trade liberalisation, globalisation and inclusive growth were once again a major theme for the week's discussions – with a particular focus on the WTO (a workstream led by ABAC New Zealand's Phil O'Reilly). Members from across the region were agreed on the urgent need to support the WTO and its dispute settlement system, and also on the need for reforms, including the conclusion of the 'unfinished business' of the Doha Round in agriculture, services and rules; and modernisation of WTO rules, including to address both e-commerce/digital trade and non-tariff barriers, building on ABAC's Cross-Cutting Principles for NTMs/NTBs (the development of which was also led in 2017/18 by ABAC New Zealand). Members also agreed that APEC economies could and should play a leading role as champions of WTO reform this year. As a result of intensive negotiations led by ABAC New Zealand ahead of and at the meeting, ABAC finalised and released a strongstatement of support for the WTO.
ABAC progressed discussions on how most effectively to realise an eventual Free Trade Area of the Asia-Pacific (FTAAP), with presentations on pathway agreements to FTAAP and on the expansion of CPTPP and RCEP. Members supported the expansion of CPTPP in due course and the conclusion of RCEP this year.
ABAC Chile gave a presentation on the concept of a submarine fibre optic cable linking South America and Asia, which would strengthen trade and information flows.
Phil updated ABAC members on the state of play on the vision for the Asia-Pacific region post-2020. The APEC Vision Group had made some progress in developing its proposed "Vision", drawing on ABAC's ideas, but there was clearly much work still to do. (ABAC's input on the Vision was that it should be ambitious, that FTAAP needed to be central and that it should be grounded in practical, commercial business realities, but also incorporating broader objectives for inclusive and sustainable growth. This pointed to the concept of a "seamless, dynamic, resilient, inclusive and sustainable region", where all could enjoy the opportunities and benefits of deeper regional economic integration.) The APEC Vision Group is due to report on the Vision to Leaders in November.
Liberalising trade and investment: NTBs, investment
Phil provided an update on the research project being undertaken by the University of Southern California's Marshall School of Business on digital NTBs. This research would seek to identify major impediments to digital trade from the business perspective, particularly those which were an unwarranted or excessively costly barrier to trade, were discriminatory, and/or were more restrictive than needed to meet a legitimate objective. Examples of such measures could include restrictions on cross-border data flows, which made exports of digitally-provided services and even e-commerce more costly and difficult for businesses, especially small business. (A separate presentation from ABAC Australia on foreign direct investment in the digital era highlighted similar challenges relating to cross-border data flows in respect of FDI.)
Updates were also provided on liberalisation and facilitation of trade in services, which are priority issues for ABAC, and in particular for this year's ABAC Chair, Chile, in respect of a final push on meeting the Bogor Goals for free trade in the region. ABAC members agreed that emphasis should be placed on tourism and education when looking at services trade liberalisation. ABAC Australia gave a presentation on the competitiveness of international education services, highlighting a number of areas for further work that would enhance trade flows in this area, including regulatory, accreditation and quality assurance frameworks, and the removal of restrictions on cross-border education provision.
Prior to the start of the ABAC meeting, members had also participated in the ABAC-Asia-Pacific Services Coalition Public-Private Dialogue (PPD) on "The Impact of New Technologies; Implementing the APEC Services Competitiveness Roadmap in the Digital Era", which reinforced many of the concepts and conclusions that ABAC has been developing about services and digital trade.
The digital economy
ABAC members explored a range of digital issues, including regulation of the digital economy for privacy and cybersecurity (including how the EU's General Data Protection Regulation and APEC Cross-Border Privacy Rules could be reconciled); how consumer trust in digital could be improved; and how digital channels could drive seamless trade, where ABAC Singapore gave a presentation on Single Window and Cross-Border sharing of trade data.
Tenby Powell gave a presentation looking at the "digital trade" elements of last year's report from the USC Marshall School of Business on enabling MSMEs in trade. The report had highlighted the potential for the digital economy to help MSMEs to participate more successfully in trade, but had also noted that digital trade barriers – including restrictions including on cross-border data flows, local presence requirements, FDI restrictions, restrictions on e-payments and e-authentication, and tariffs on digital goods – could undermine these efforts.
Finance and economics
The Group Chief Economist of CIMB briefed members on the global economic outlook. He noted that while the global outlook is unstable, in the near term the prospects for growth will be enhanced by the likelihood of Chinese stimulus measures.
Enhancing inclusive and sustainable growth
ABAC members continued to explore ideas about how to enable micro-, small and medium enterprises (MSMEs) to participate more fully in trade and the global economy, including through enabling MSMEs in global value chains and global markets this year, especially through e-commerce platforms and marketplaces.
In the Sustainable Development Working Group, topics that were discussed included energy efficiency and climate change, thriving in a low carbon world, green consumption and creating a 'circular economy'. Many members, including ABAC New Zealand, emphasised the importance of addressing these issues and taking an ambitious stance.
It was agreed that ABAC Chile would represent ABAC as Principal Advisor/Vice Chair of the APEC Policy Partnership on Food Security (a post held for a long time by ABAC New Zealand). The post will be occupied in 2019 by Mr. Eduardo Chadwick, CEO of Viña Errázuriz, and Alternate Member of Chile.
Next meeting
The next ABAC meeting will be held in Hangzhou from 22 to 26 July 2019.
Further information
Further information about ABAC and ABAC New Zealand is available at www.abaconline.org and at www.tradeworks.org.nz. Copies of reports and studies mentioned in this update may be available on request from Stephanie Honey, stephanie@honeyconsulting.co.nz.

Annex: ABAC Statement
The WTO: Fundamental to sustained prosperity and inclusive growth
The WTO and its predecessor the GATT have created and sustained a system of multilateral trade rules which have helped to generate over 70 years of global prosperity, and created dynamic opportunities for businesses, communities and economies, including developing economies. WTO rules enable businesses to operate with greater confidence and at lower cost in world markets by reducing protectionist barriers and behind-the-border distortions. Enforcement of trade rules through binding dispute settlement has to a large extent provided crucial certainty for business planning, operations and investment. The WTO has also fostered trade and economic growth, created jobs and helped alleviate poverty around the world.
The benefits that the WTO system offers derive from both its authority and its efficacy. Any weakening of this system is a matter of significant concern. Business and investor confidence are reduced if market access is unpredictable, if WTO commitments are not met, if markets are volatile and if value chains are disrupted. The prospect of a world in which trade disputes are not settled through independent, rules- based arbitration would be deeply troubling. Such actions heighten uncertainty, drive businesses towards less inclusive and resilient models, and lower the propensity for businesses to provide good jobs.
That said, the Asia-Pacific business community recognises that the current WTO system, derived from its predecessor the GATT and now over 70 years old, has not kept pace with the rapidly-changing global economy. Aspects of its judicial, rule-making and administrative functions need reform, including the following:
We urge economies expeditiously to address the impasse in the process of appointing members of the Appellate Body. A full set of Appellate Body members is needed by December 2019 for the WTO dispute settlement mechanism to operate effectively. ABAC welcomes the discussions underway among members on reforms to ensure that the dispute settlement system works effectively;
Unfinished business from the Doha Round should be addressed through resumed negotiations on agriculture, services and rules elements;
WTO members should respect obligations related to transparency in policies and practices, and should be promptly held accountable for a sustained pattern of non-compliance;
Business welcomes WTO initiatives that would better reflect 21st-century economic models and business concerns in WTO rules, including the WTO negotiation on trade-related aspects of e- commerce; ABAC has undertaken extensive work on supply chain connectivity and digital economy issues which may offer useful inputs to this process;
WTO members should develop mechanisms to identify and address non-tariff barriers more promptly and effectively, drawing on ABAC's agreed Cross-Cutting NTM Principles;
Finally, plurilateral WTO negotiations must be open to all members willing to move ahead to more ambitious or new rules in specific areas, must be consistent with WTO principles and should be undertaken with a view to serving as building blocks to consensus multilateral outcomes in future.
The APEC Business Advisory Council (ABAC) urges APEC economies to engage constructively to support and reform the WTO including to reflect evolving business needs and models. ABAC is absolutely determined that our shared commitment with APEC economies to improve the WTO will lead to an institution that is relevant for all.
REGISTER WITH TRADE WORKS
Register to stay up to date with latest news, as well as saving and discussing articles you're interested in.
ABAC NEW ZEALAND  REMARKS TO ABAC-MINISTERS RESPONSIBLE FOR TRADE DIALOGUE 21 MAY 2022 RACHEL TAULELEI ABAC NZ Chair, Ministers The Free Trade Area of the Asia Pacific (FTAAP) remains the preeminent economic priority for the Asia-Pacific business community. It...