Remarks by ABAC Chair, Rachel Taulelei, to APEC Ministerial Meeting, 8 November 2021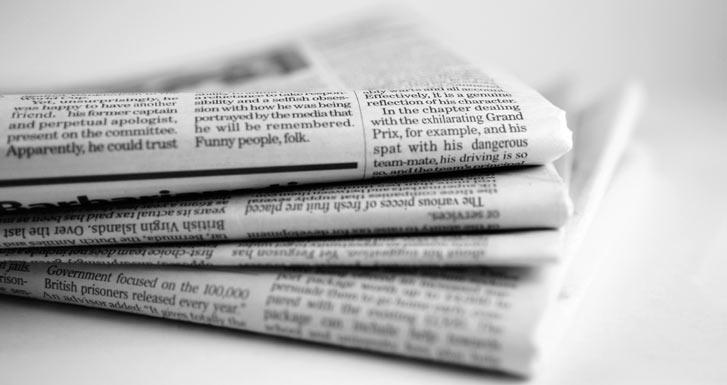 APEC BUSINESS ADVISORY COUNCIL
APEC MINISTERIAL MEETING
8/9 NOVEMBER 2021
RACHEL TAULELEI
ABAC CHAIR 2021
E ngā Minita, rau rangatira mā, tēnā koutou katoa.
What a pleasure it is to join you at this meeting which traditionally takes stock of the APEC working year and prepares for the gathering of Leaders later in the week.
And what a year it has been!
I think it can be said that we, collectively, have more than met the challenge of virtual hosting, forced upon us by the pandemic.
I know our New Zealand Government colleagues like to say there have been enough virtual meetings to have been able to watch "The Lord of the Rings" trilogy 85 times.
We too in ABAC have risen to the challenge, one Zoom at a time, with over 80 online meetings.
These have enabled us to produce a blockbuster report to Leaders with 43 robust recommendations and five detailed annexes over the five pillars of our work.
Our Report to Leaders, which you will have seen, speaks eloquently to the theme of "People, Place and Prosperity – Tāngata, Taiao me te Taurikura".
We are particularly proud of the work and advocacy we have outlined in relation to:
safe and seamless border re-opening

support for the WTO and FTAAP

services trade

climate leadership

trade and investment in renewable energy 

food security

MSMEs

women 

Indigenous

digital capacity building

interoperable systems for trade

new technologies, including artificial intelligence

pandemic response

structural reform

disaster preparedness

financial sector capacity building.
Two aspects of our work are particularly timely right now.
Our Climate Leadership Principles for Business speak to the critical issues under discussion this week at COP26.
Our Statement of Support for the WTO, and an accompanying letter to the Chair of the forthcoming WTO Ministerial Meeting, lean into the gathering of Trade Ministers in Geneva later this month.
Strong outcomes from both these high level events are critical for the welfare of our people as well as future sustainability and prosperity.
We believe we have presented a highly relevant report for the challenging times in which we live and where there is a heightened emphasis on the need for international engagement and co-operation.
We have taken a strong "people-first" approach to our work this year, but all the elements of our theme need to come together to build a robust, sustainable and inclusive economic recovery.
That is particularly the case when it comes to thinking about the future of APEC and the implementation of the Putrajaya Vision.
Senior Officials, under New Zealand's leadership, should be commended for the work they have done to bring together a comprehensive and achievable plan to bring into being a sustainable and inclusive APEC community.
They have sought ABAC's views on several occasions and even, clearly, listened to them and for that we are grateful.
Of course, it is in the nature of these things that we as business would have liked to go further and faster, particularly when it comes to the elimination of tariffs and non-tariff barriers to round out the completion of the Bogor Goals and the achievement of the Free Trade Area of the Asia Pacific.
FTAAP was an idea of our predecessors in ABAC, first conceived back in 2004.
We know good things take time, but I cannot help but think that in challenging times such as this we need to increase the pace – especially since we will have two of the pathways to broader Asia Pacific integration in the form of CPTPP and now RCEP in force from January!
Certainly, we cannot wait twenty years to achieve the Vision's ambitious objectives and nor should we have to, if all APEC members resolve to play their part individually and collectively.
Later this week ABAC Members will have the opportunity to discuss these matters directly with the Leaders themselves.
This is the high point of ABAC's year and this year the Dialogue assumes even greater importance as it has not been able to be held for the last two years.
After a short plenary session in which both the APEC Chair, Prime Minister Ardern, and I will speak briefly, five concurrent groups with four Leaders and around 10 Members in each will explore two key topics that are widely discussed in our Report:
first how to emerge from the health crisis and begin the process of rebuilding the region's trade and economy?; and

second, what tools can we use to address today's challenges of inclusion and sustainability ?
Within the parameters of the virtual format, we are looking forward to a robust discussion which we hope will contribute to the Leaders' own discussion the following day.
As I mentioned earlier, the pandemic has raised the stakes of international cop-operation and engagement.
There is simply no way to find the solutions to the problems we face today except by working together.
APEC is often referred to, somewhat dismissively, as, "A Perfect Excuse for a Conversation".
But as I look back at the work we have done together this year I think this could be recast, in the spirit of the Putrajaya Vision, as "A Powerful Example of Community".
It is that spirit of community, of shared challenge and shared endeavour, that is able to get us through these challenging times.
At the heart of this community lie dialogue and discussion and it is precisely this habit of meeting and talking regularly that helps form the bonds of community we see so clearly in APEC.
We Māori have a saying (one among many):
"He aha te kai a te rangatira?  He kōrero, he kōrero, he kōrero"
"What is the food of a leader?  It is discussion, dialogue, communication".
It has been an honour to talk with you today and to lead ABAC in 2021.
I look forward to seeing the fruit of your discussions, of your kōrero.
Nou reira, e ngā Minita, e ngā rangatira ma, tēnā koutou, tēnā koutou, tēnā tātou katoa ! 
REGISTER WITH TRADE WORKS
Register to stay up to date with latest news, as well as saving and discussing articles you're interested in.
ABAC NEW ZEALAND  REMARKS TO ABAC-MINISTERS RESPONSIBLE FOR TRADE DIALOGUE 21 MAY 2022 RACHEL TAULELEI ABAC NZ Chair, Ministers The Free Trade Area of the Asia Pacific (FTAAP) remains the preeminent economic priority for the Asia-Pacific business community. It...