Chair's Annual Report 2019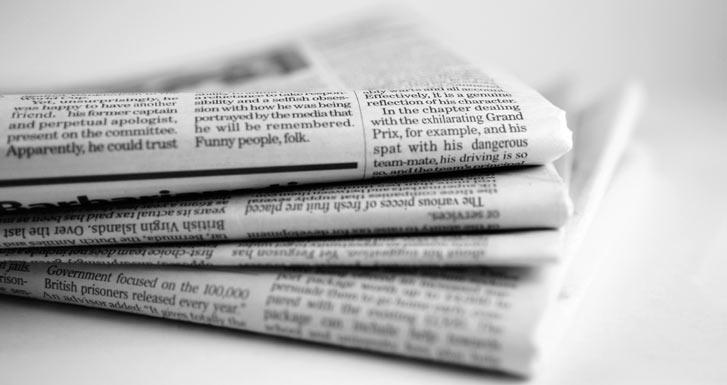 Annual General Meeting
Auckland, 26 November 2019
I am pleased to present my fourth report on the activities and achievements of the NZ International Business Forum (NZIBF) for 2018-19.
NZIBF is now into its twelfth year of operation. It is hard to recall a worse time for trade policy over this history. Around the world New Zealand exporters continue to undertake profitable business, somewhat against the odds, but the outlook for trade liberalisation is bleak. The trade war between the United States and China, growing protectionism, and now the threats posed to the future of the World Trade Organisation (WTO) do not make for a pretty picture. At the time of writing the future viability of the WTO is a cause for deep concern. The more astonishing fact is that most of the damage is being inflicted on the world without good reason. With better leadership at the global level, global trade and the world economy could have continued to grow at healthy rates. Instead the world is repeating mistakes of the past. Finding ways to expand market access, devise better trade rules and address the challenges of the future is more difficult than ever.
In this complex environment we welcome the continuing emphasis on trade being shown by Prime Minister Jacinda Ardern, Trade and Export Growth Minister David Parker and Minister of State Damien O'Connor along with their hard-working advisors in the Ministry of Foreign Affairs and Trade. Work has proceeded to secure a NZ/EU Free Trade Agreement, to conclude the China FTA Upgrade and the Regional Comprehensive Economic Partnership (RCEP). NZIBF has continued to follow these negotiations closely. We welcome in particular the conclusion of the China FTA Upgrade – albeit that no progress was made on removing dairy safeguards. We have continued to participate actively in groups like the East Asia Business Council's Working Group on RCEP and welcome the progress made on RCEP thus far, with the hope that India can be persuaded to join the consensus on the final shape of the agreement which has now been reached.
The negotiations with the European Union represent a significant opportunity despite the obvious challenges they face especially in terms of agricultural market access. The future of New Zealand's economic relationship with post-Brexit Britain is also a subject of major interest. In October NZIBF Members were pleased to join with Trade Minister Parker in London and Berlin to take forward our interests in future, comprehensive trade-liberalising arrangements.
NZIBF has been active in leading business advocacy for all these major trade negotiations, through submissions, regular liaison with officials and business allies and media and public commentary. We have continued to expand our Tradeworks website and linked social media platforms and have continued to make the case for trade to the public at large, including through a number of public addresses, videos and regular blogs. This past year we updated our visual identity to make clearer the links between NZIBF as the parent organisation and our highly successful Trade Works campaign.
Since 2009 NZIBF has provided policy advice to the three New Zealand members of the APEC Business Advisory Council (ABAC). ABAC meets four times a year to develop its advice to APEC Economic Leaders. We thank the ABAC Members for their efforts and congratulate New Zealand's retiring team Katherine Rich, Phil O'Reilly and Tenby Powell for their leadership. We appreciate the work undertaken by ABAC to build support for the WTO and regional trade arrangements, to find ways of incentivising SMEs to participate in trade and to address the needs of the digital economy. We look forward to continuing to play a strong role in ABAC as New Zealand hosts APEC in 2021 and to promoting an active, forward-looking business agenda.
The NZIBF Board met four times last year and I should like to thank my fellow Board members for their continuing support. We thank departing members Andrew Morrison (Beef + Lamb) and Steve Yung (Sealord). We welcome new members Katherine Rich (Food and Grocery Council) and Tim Silverstone (Sealord). We thank also our associate members for their continuing engagement and support. We have continued to provide funding and directors to the NZ China Council as a means of aligning our efforts in this key market. NZIBF Members also continue to serve on the NZ US Council and we are keen to maintain engagement with our friends and allies in Washington DC.
We are pleased to acknowledge the continuing support of the Ministry of Foreign Affairs and Trade and other senior officials as well as diplomatic missions in Wellington and offshore. In our executive team of Stephen Jacobi, Fiona Cooper and Stephanie Honey, we have highly energetic, passionate and knowledgeable individuals who serve this organisation very well.
The times may be very tough for trade but this should not – and cannot – weaken the resolve of NZIBF in advocating for a more open and predictable international market place. All of us are united in the belief that Trade works and that trade can help provide the solutions to ensuring a more prosperous, secure and sustainable world.
Malcolm Bailey
Chair, NZIBF, 2019
REGISTER WITH TRADE WORKS
Register to stay up to date with latest news, as well as saving and discussing articles you're interested in.
The NZIBF Board meets with Indian High Commissioner H E Muktesh Paredeshi at its last meeting for 2021.ANNUAL GENERAL MEETING 15 DECEMBER 2021 CHAIR'S REPORT I am pleased to present my first report on the activities and achievements of the NZ International Business...