Philip Gregan (Chair)
Philip Gregan is the Chief Executive Officer of New Zealand Winegrowers Inc, the national industry organisation that represents, researches and promotes the interests of New Zealand grape growers and wine makers. Philip has been with New Zealand Winegrowers and its predecessor, the Wine Institute of New Zealand, since starting as a Research officer in 1983. He has held the role of Chief Executive Officer since 1990. Philip has a Bachelor of Arts and Master of Arts (Hons) degrees, majoring in Geography, from the University of Auckland, and has also completed a strategic leadership course at Oxford University in the UK. Philip is married to Robyn McGregor and they live in Auckland with their three daughters
Bruce Cameron
Bruce Cameron is Chair of Zespri International, a long time kiwifruit grower and deputy Chairman of the ZGL Board. He also has a background in pastoral and arable farming, previously was the Managing Director of the Cameron Group of Companies whose interests were in the Quarry and Transport Industries up to 2007 when it was sold to Fletcher Concrete and Infrastructure Ltd. Bruce has interests around property, dairy, beef, sheep and kiwifruit farming. Bruce is Chairman of Realty Service Holdings Ltd and Waipuna Hospice and is on the boards of Cameron Farms Ltd and Gilston Mains Ltd.
Kirk Hope
Kirk Hope is Chief Executive of BusinessNZ, New Zealand's largest business advocacy body, advocating for New Zealand's success through sustainable market-led growth. Kirk previously led the New Zealand Bankers' Association and Financial Services Federation after holding a range of senior positions at Westpac, including Head of Government Relations and Regulatory Affairs. A barrister and solicitor with a master's degree in law focused on regulation of financial services, Kirk also holds a post graduate honours degree in political science.   For five years he was a member of the Commercial and Business Law Committee of the New Zealand Law Society..
Michael Barnett
Michael Barnett is Chief Executive of the Auckland Regional Chamber of Commerce & Industry and a Director of the NZ Chambers of Commerce & Industry. He is chairman of the Equal Employment Opportunities Trust and the Auckland Children's Christmas Parade Trust. He is an elected member of the Auckland Regional Council and a Director of Willis NZ, International Risk Management Consultants and Insurance Brokers.
Tim Silverstone
Tim is Sealord's General Counsel and General Manager Corporate Affairs.  As part of his role, Tim is the senior legal adviser and company secretary to the Sealord Group.  Tim is also responsible for sustainability, corporate communications, government relations and insurance. Before joining Sealord in 2010, Tim was a lawyer at a number of major law firms, including Russell McVeagh in Auckland and Freshfields Bruckhaus Deringer in London.  Tim's practice focused on corporate law, including mergers and acquisitions and securities law.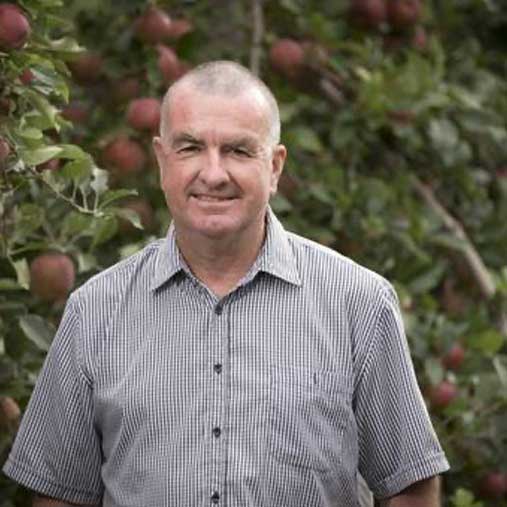 Alan Pollard
Alan was appointed Chief Executive of New Zealand Apples and Pears Inc in March 2012. A Chartered Accountant, his career spans both central government and professional service organisations. He has managed some of New Zealand's largest law firms, including being a part of the team that put together the first trans-Tasman law firm merger. Alan has held a number of directorships including the Canterbury Development Corporation, and the Canterbury Economic Development Fund. He was President of the Canterbury Employers' Chamber of Commerce for 2009 and 2010, having served as a Director since 2005.
Malcolm Bailey
Malcolm Bailey is a farmer and Chairman of the Dairy Companies Association of NZ. A former director of the dairy cooperative Fonterra, Malcolm is also a director of Westpac New Zealand Limited and Chairman of the Red Meat Profit Partnership. Malcolm is also Chairman of the Dairy Companies Association of NZ, and is a member of the International Food and Agriculture Trade Policy Council (IPC). Formerly Malcolm was National President of Federated Farmers of New Zealand, Special Agricultural Trade Envoy for the New Zealand government, and External Monetary Policy Adviser to the Reserve Bank of NZ.He lives on a beef and dairy support farm near Feilding. Malcolm has a Bachelor of Agricultural Economics degree from Massey University in New Zealand.
Hon Simon Power
Simon Power is Westpac's GM Institutional and Business Banking. He joined Westpac in 2012 following a 12-year career as a Member of Parliament in New Zealand. Between 2008–2011 he served as Minister of Justice, Minister of Commerce and Minister of State Owned Enterprises, among other designations. During that period, he led significant reform and change in financial market oversight and regulation in NZ. Simon has previously sat on the Board of the New Zealand Stock Exchange (NZX) and chaired the NZUS Council. He is a chartered member of the NZ Institute of Directors, a member of the NZ Institute of Management and is currently an honorary advisor for the Asia NZ Foundation and a Fellow of the Institute of Finance Professionals New Zealand (INFINZ).
Sirma Karapeeva
Sirma joined the Meat Industry Association (MIA) as Trade and Economic Manager in March 2015 following a career in the public sector during which she developed a deep knowledge of trade policy and significant trade negotiations experience.
She was appointed as CEO in April 2020.
Prior to joining MIA Sirma was with the Ministry of Primary Industries' (MPI) trade policy team, where she was involved in progressing the primary sector interests in the negotiations of goods market access and sanitary and phytosanitary provisions in New Zealand's free trade agreements. Sirma has also worked with the Ministry of Economic Development (now MBIE) in negotiating and implementing New Zealand's technical barriers to trade obligations.
In addition to a long history of negotiating bilateral and pluri-lateral trade agreements, Sirma has represented New Zealand's interests at a number of international forums including the World Trade Organisation (WTO) and the Asia Pacific Economic Cooperation (APEC).
Sarah Salmond
Sarah is a Corporate Partner at Minter Ellison Rudd Watts with 20 years' experience of advising clients on public, regulatory and international trade law matters. She is a leading provider of public law and regulatory advice across a range of industry sectors, including agriculture and fisheries, food and beverage, transportation, postal and distribution, telecommunications, airports and energy. She also specialises in helping corporates to address the challenges of trading goods and services across national borders. She is the only lawyer from a major New Zealand law firm recognised for Trade Law by The Best Lawyers™ in New Zealand 2020.
Simon Tucker
Simon Tucker is Director of Global Stakeholder Affairs at Fonterra. Simon has spent over ten years in the New Zealand dairy industry including in leadership roles at DairyNZ, the Dairy Companies Association of New Zealand and with Fonterra Co- operative Group's US-based business.
During his career, Simon has also spent considerable time working for the New Zealand Ministry of Foreign Affairs and Trade. He was the Ministry's Assistant Secretary based in Auckland, and served as New Zealand High Commissioner (Ambassador) to Canada and was concurrently High Commissioner to Jamaica. Earlier diplomatic assignments included postings as Counsellor and head of the trade team at the New Zealand Embassy in Washington DC and three years at the NZ Embassy in Tehran. He also spent several years working in Parliament as adviser to the Minister for Trade.
Katherine Rich
Katherine Rich is the CEO of the New Zealand Food and Grocery Council, the industry body representing food and grocery suppliers.  She represents FGC members on a range of boards and Government panels. Katherine received her tertiary education at Otago University, gaining a BA/BCom in marketing and economics in 1990 and 1993. After leaving university she was a policy analyst and held other agri-business roles in marketing and general management. She was a Member of Parliament for three terms from 1999 – 2008, and served as a member of ABAC from 2017 – 2019. 
Stephen Jacobi – Executive Director
Stephen Jacobi is managing director of Jacobi Consulting, a consultancy offering strategic advice in international trade, government relations and industry development.  Stephen is a former diplomat, ministerial advisor and chief executive. Read an interview with Stephen here.
Fiona Cooper – Associate Director
As Associate Director Fiona advises on trade policy, government relations and communications, drawing on over 30 years of experience in the private and public sectors. Fiona is also the New Zealand Director for the Australia New Zealand Leadership Forum.
Stephanie Honey – Associate Director (ABAC)
Stephanie Honey is an international trade policy consultant, drawing on over 25 years' experience in the public and private sectors.  Stephanie is a former trade negotiator and diplomat.  She runs an independent trade policy consultancy, Honey Consulting, as well as a business that provides executive education in trade, Global Trade Insights.